We are a leading healthcare group with nationwide network of branches. Charting a new course into a more dynamic future, we seek individuals to join our goals and objectives.
Successful candidates can expect an attractive remuneration package as well as excellent opportunities for career and personal development. We also provide comprehensive and continuous training for staff.
Pharmacy is at the heart of what we do. From the start of your career, Lovy Pharmacy offers support and development to help you become a well-trained pharmacist. Lovy Pharmacy is a subsidiary company of BP Healthcare Group(BPHG). We provide a one-stop healthcare service to the people, within a cohesive and supportive environment comprising of qualified doctors, pharmacists, nurses, nutritionists, and dietitians.
Join us and experience the difference! It's your chance to hone your skills and advance in a company that is uniquely dedicated to you..
Provisionally Registered Pharmacist (PRP) Position
Qualification
Accredited Degree (Bachelor's or Master's Degree of Pharmacy)
Job Responsibilities
Assist Pharmacist/Manager in handling walk-in customers.
Maintain proper storage and security condition for the medicines.
Promotion of BP products and services.
Assist in inventory control.
Follow standard operating procedures (SOPs) as set by management.
Participation in road shows events and health talks.
Dispense medicine under the supervision of pharmacist/doctors.
Work cooperatively with other health care personnel in the outlet.
Other assignments as and when required by the management.
Pharmacist Position Based in NATIONWIDE
Qualification
Accredited Degree (Bachelor's or Master's Degree of Pharmacy)
Job Responsibilities
Ambitious and Enthusiastic Pharmacists who are interested in bringing pharmacypractice to the next level.
Good Interpersonal skills and customer service for retail pharmacy.
Maintain current health and/or promote wellness of patients.
Application of Pharmacy Poison A License.
Provide consultation and accurate drug information services to patient, including advising fellow health care professionals doctor on matters pertaining to safe and effective medication use.
Monitor and supervise inventory of medicines with regular audit and monitoring of expiry dates and maintenance of required records.
Participation in conducting health talks or support groups from time to time to enhance our existence in the community.
To conduct other pharmacy advanced and enhanced services such as medicines check up, quit smoking and total wellness program.
Job Requirements
Possess strong dynamic leadership quality, pleasant personality and professional demeanor.
Chinese dialects or Mandarin is an advantage.
Willing to relocate.
Pharmacy Assistant Position
Job Responsibilities
To maintain proper storage and security conditions of the medicines and supplements.
Monitor and supervise inventory of medicines and supplements, monitoring of expiry dates, and maintenance of required records.
To conduct stock taking on regular basis and as instructed by the Management from time to time.
To provide consultation and accurate information pertaining to medicines and supplements to customers.
To dispense medicine under supervision of pharmacists and doctors.
To promote BP proprietary products.
To participate in roadshows and events organized by the Company.
Job Requirements
Possess a graduate diploma in pharmacy.
Candidates who possess Bachelor of Nutrition/Dietetics are encouraged to apply.
Well versed with drugs name and pharmacy maths.
Strong interpersonal skill, dynamic leadership quality, pleasant personality and professional demeanor.
Good communication skills (written and verbal) in English and Bahasa Malaysia.
Willing to relocate/travel.
Attractive Remuneration
A Market-Competitive Salary, Bonus & Performance Incentive.
Be part of the highly skilled healthcare team comprises of specialists, doctors, nurses, nutritionists and many more.
BP Healthcare Group is an award-winning company established for > 33 years.
Innovative pharmacy services together with unique roles and project opportunities.
With over 50 outlets nationwide, you can choose your desired location to work.
Complementary service to BP Diagnostic Centres among professional.
Comprehensive training and on the job support.
Outstanding career advancement opportunities.
Staff medical and dental benefits.
CME training will be provided on a regular basis.
How to Join Us?
Interested candidates are invited to write-in or call-in with:
Complete resume.
Certificates photocopies.
Current and expected salary.
Recent photograph (not returnable).
Contact Us
The HR Department BP Healthcare Group:
No. 17, 19 & 21,
Jalan Medan Tuanku Satu,
Medan Tuanku,
50300 Kuala Lumpur.
Contact person: Tel: 03-27790584
Fax:05-2419226
E-mail : [email protected]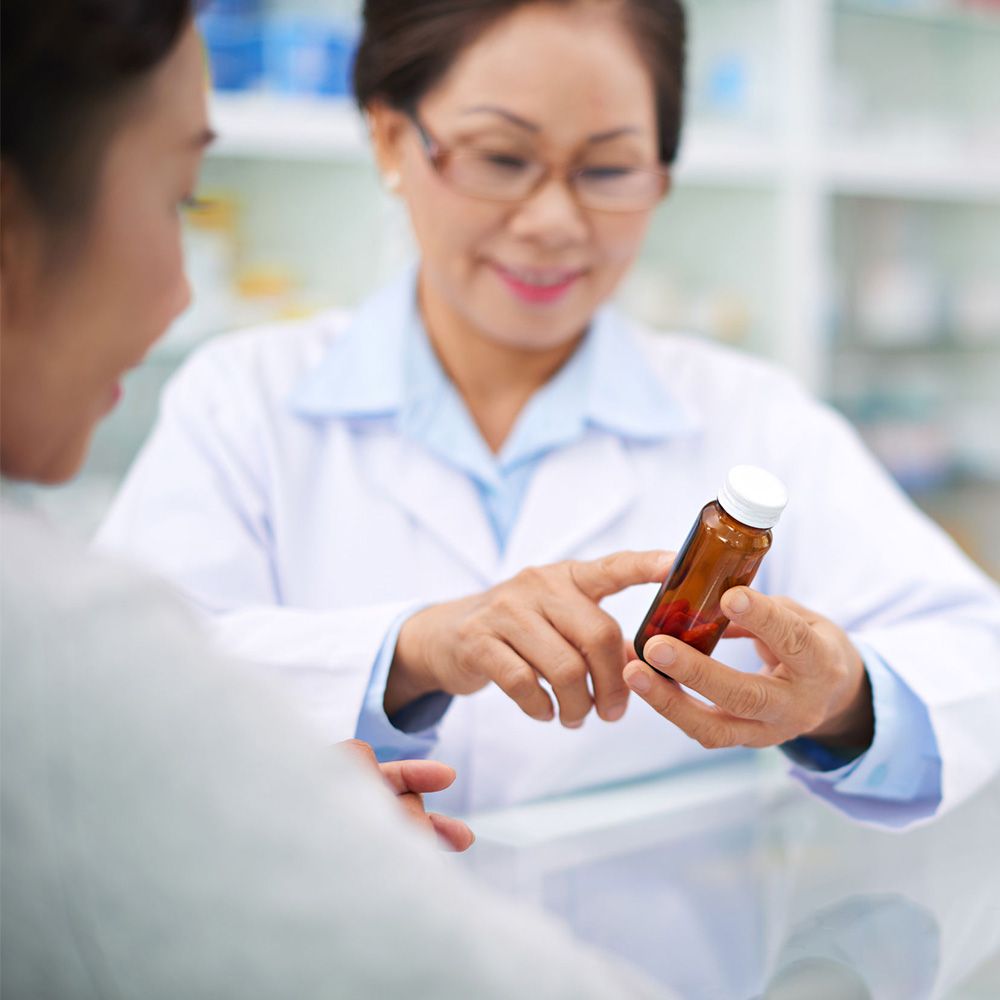 Fill up the form & upload your resume below, we will get back to you shortly.